GAP analysis: facilitates seamless processes
Our customers' goal is to efficiently and safely develop innovative, complex systems. Occasionally, applied processes complicate the work – in GAP analyses we uncover flaws in the process. In return, you receive planning of clear measures that you can use to optimize your development process and achieve your desired level of product safety.
SANEON covers all areas of complex and highly safety-critical system development.
Results of our GAP analysis:
As part of our GAP analysis, we determine the extent to which the requirements of Automotive SPICE®, ISO 26262, ISO PAS 21448 and ISO/SAE FDIS 21434 have been integrated into specific product development
Reviews of concepts and individual work products
Evaluation of suppliers' development capabilities
Definition of metrics regarding efficient and continuous measurement of software quality
Workshops on the development of measures to close existing gaps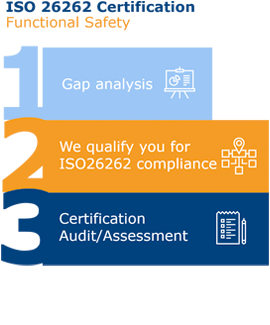 ISO 26262 certification
functional safety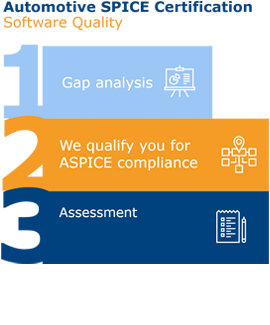 Automotive SPICE® certification
Software quality
Other topics: